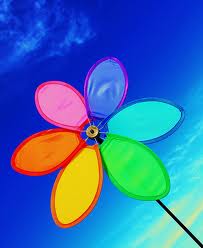 Upcoming HALL Summer Activities 2014

Play in the Park – On Tuesdays and Thursdays from 1-3pm is a program held at the park near the pavilion in Hampton. It provides children with the chance to meet new friends in the neighborhood, get lots of exercise and learn tons of fun new games such as Bean Bag Olympics, Sticker Tag and Parachute games. Starting July 3, 2014.

Wednesday Afternoon Parent/Child Playgroup – On Wednesdays from 1-3pm. A Parent/child playgroup held at St. Paul's Presbyterian Church (978 Main Street). Come and get out of the sun or away from the rain, for a parent and child playgroup starting July 2, 2014. This playgroup is designed for children ages 0-6 years old. If you have older children, they are also welcome to join us.

HALL's Summer Preschool Camps
HALL's Summer Preschool Camps offer lots of fun-filled mornings to explore, discover and make new friends. HALL is excited to provide this camp to preschoolers between 3 and 5 years old in the Hampton and surrounding areas. Registration is ongoing at the HALL office – 978 Main Street, Hampton

2014 Summer Schedule
Date Theme
July 7 – 11 Camping Fun
July 14 – 18 Under the Sea
July 21 – 25 Jungle Safari
July 28 - Aug 1 Treasure Hunter
*Aug 5 – 8 Science Exploration
Aug 11 - 15 Down on the Farm
Aug 18 - 22 Kids in the Kitchen

When: Monday to Friday 9 a.m. to Noon

Where: Main Hall, St. Paul's Presbyterian Church, 978 Main Street, Hampton

Cost: $60 per week/ *$50.00 per week
*Indicates a shorter week

To register or get more information, please call 832-5665 or email us at haforll@nbnet.nb.ca. Like us on Facebook for frequent updates at "Hampton Alliance for Lifelong Learning - HALL."
---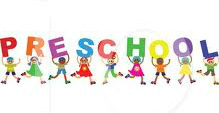 Playtime Learners Preschool – School Year 2014-2015

HALL is accepting registrations for the 2014-2015 Playtime Learners Preschool. Playtime Learners Preschool is a licensed care facility approved by the Department of Education and Early Childhood Development. Preschool is offered to children ages 3 and 4 years old. Programs will run Monday/Wednesdays and Tuesday/Thursdays from 9-11:30am. Call or email us for a registration package.

OPEN HOUSE: Thursday, September 4th from 6:30-7:30pm at Hampton Elementary School. Please bring a copy of your child's immunization form if you are completing forms.

Check out other programs available in our community that you can be part of, click on the "Sponsor Partners and Links" tab above, including Pregnancy Plus, Talk with Me, GO NB and The Greater Saint John Community Foundation.

Like us on Facebook for frequent updates, Hampton Alliance for Lifelong Learning.

Donations Being Accepted!
HALL is currently accepting financial donations for future programs. One way you can help is to donate your return on your bottles at Hampton Bottle Depot on William Bell Drive to HALL. We are also looking for gently used infant and preschooler toys. For pick-up please call our office.
















---