HALL Playtime Learner Preschool's first day back after the holiday break is Tuesday, January 6th, 2015. Mon/Wed class will start on Wednesday, January 7th, 2015.





---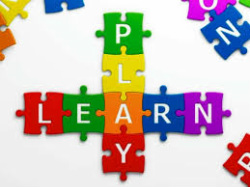 HALL Winter Activities 2014

Playtime Learners Preschool – School Year 2014-2015

HALL is continuing to accept registrations for the 2014-2015 Playtime Learners Preschool. Playtime Learners Preschool is a licensed care facility approved by the Department of Education and Early Childhood Development. Preschool is offered to children ages 3 and 4 years old. Programs will run Monday/Wednesdays and Tuesday/Thursdays from 9-11:30am. Call or email us for a registration package.

To register or get more information, please call 832-5665 or email us at haforll@nbnet.nb.ca. Like us on Facebook for frequent updates at "Hampton Alliance for Lifelong Learning - HALL."

---
Tuesday Morning Parent/Child Playgroup - Tuesdays 10-11:30am
Come in for some fun for this parent and child playgroup. The playgroup is designed for children ages 0-6 years old. The last playgroup before the Christmas break is Tuesday, Dec 16th. Playgroup will resume on Tuesday, January 6, 2015.

HALL Celebrate Baby - Wednesdays, - 10-11:30am
HALL's Celebrate Baby Series is a playgroup setting for baby, up to 18 months old and Mom or Dad to explore baby's first year of life. This playgroup provides an opportunity to discover many areas of development while you create strong bond with you and baby. The last Celebrate Baby before the Christmas Break is Wednesday, Dec 17th and it will resume on Wednesday, January 7th, 2015.

HALL Board of Directors
HALL is looking for new members to join the board of directors. The board meets once a month for about 1-2 hours to support the valuable work being done in the Hampton area on the importance of Early Years Development. If you are interested in joining our amazing group, please contact Kent Burdett, Chairperson, at 832-4985. The next Board of Directors meeting is Monday, January 12, 2015 at 7pm at the St. Paul`s Presbyterian Church, 978 Main Street, Hampton, NB.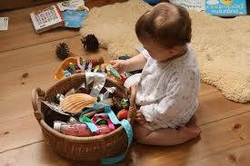 Check out other programs available in our community that you can be part of, click on the "Sponsor Partners and Links" tab above, including Pregnancy Plus, Talk with Me, GO NB and The Greater Saint John Community Foundation.

Like us on Facebook for frequent updates, Hampton Alliance for Lifelong Learning.

Donations Being Accepted!
HALL is currently accepting financial donations for future programs. One way you can help is to donate your return on your bottles at Hampton Bottle Depot on William Bell Drive to HALL. We are also looking for gently used infant and preschooler toys. For pick-up please call our office.


---