HALL is pleased to recognize the following sponsor:
Hampton Alliance for Lifelong Learning would like to recognize and thank The Greater Saint John Community Foundation for their financial contribution to HALL's Celebrate Baby Series 2012.
The Greater Saint John Community Foundation
The Greater Saint John Community Foundation was
established
thirty five years ago, by an Act of the New Brunswick legislature in 1976, to serve as a trustee for charitable, educational and cultural purposes. It is an independent community charity governed by a volunteer board of community leaders. It administers funds, large and small, donated by public-spirited citizens for the benefit of the Greater Saint John area and its people. Its assets have grown to approximately $8 Million. Earnings from the permanent endowment funds are donated as annual grants to local charities, for a wide range of worthy causes - youth, seniors, health & medicine, education, the arts, environment & social services. Last year alone, more than $230,000 was donated to over 45 charities in Greater Saint John.
http://www.saint-john-foundation.nb.ca/

Additional Baby Programs in the Hampton and Area Community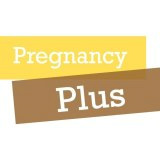 A detailed curriculum and registration information can be provided by contacting PregnancyPlus at 506.943.0090

Information about programs and more can also be obtained by going online to PregnancyPlus.ca or Facebook.com/PregnancyPlus




---

"TALK WITH ME"
The "Talk With Me" Services are innovative Speech-Language Pathology service that serves preschoolers (age 0-5) and their families/caregivers. The "Talk With Me" Service is a community based service that targets prevention of communication delays and focuses on promotion of healthy communication skills.

The "Talk With Me" Service offers a wide variety of caregiver/child educational opportunities. Services are offered for parents and children to help promote good speech, language, social and school readiness skills.

Baby Sign Language
For information about future baby sign programs or speech accessment for your child, contact Susan Pope at (506)432-4514.